Carlo Fuor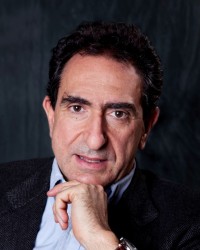 tes  has been the Superintendent of the Fondazione Teatro dell'Opera di Roma since the 21st of December, 2013.
A manager and economist, over the past twenty odd years he has provided public and private enterprises, local authorities, state and civic museums, supervising boards, industry associations and cultural institutions with in-depth studies and consultancy services regarding the economy of culture, with special  reference to the management of theatres, museums and cultural heritage, not to mention live performances, television and cinema.
He has taught organisational systems for the performing arts (a 'DAMS' university degree course at Università Roma TRE). An author of essays and publications on the economy and management of the cultural sector, Fuortes is also a member of the Federculture Executive Committee.
Since 2011 he has been General Secretary of the Associazione Economia per la Cultura.
He was the Managing Director of the Fondazione Musica per Roma, responsible for managing the Auditorium Parco della Musica, from its constitution in 2003 to 2015.
He was Special Commissioner of the Fondazione Lirico Sinfonica Petruzzelli e Teatri di Bari in 2012-2013.
He was General Manager of the Palazzo delle Esposizioni e delle Scuderie del Quirinale di Roma in 2002-2003.
He was on the Board of Directors of the Teatro di Roma from 1998 to 2001, and Director of the Fondazione Cinema per Roma from 2007 to 2011.
In July 2015 Fuortes became a recipient of the Order of the Légion d'Honneur, the highest decoration awarded by the Republic of France, followed by the "Franco Cuomo International Award" for theatre in December the same year.
In March 2016 he was nominated Member of the Board of Directors at the Università degli Studi Roma Tre Palladium. In April  2016 he was appointed Special Commissioner at the Fondazione Arena di Verona, by the Minister of Cultural Heritage and Activities and Tourism Dario Franceschini  a position in which he was reconfirmed in October 2016 and he held until October 2017.